Case Study: Multi-media Marketing Campaigns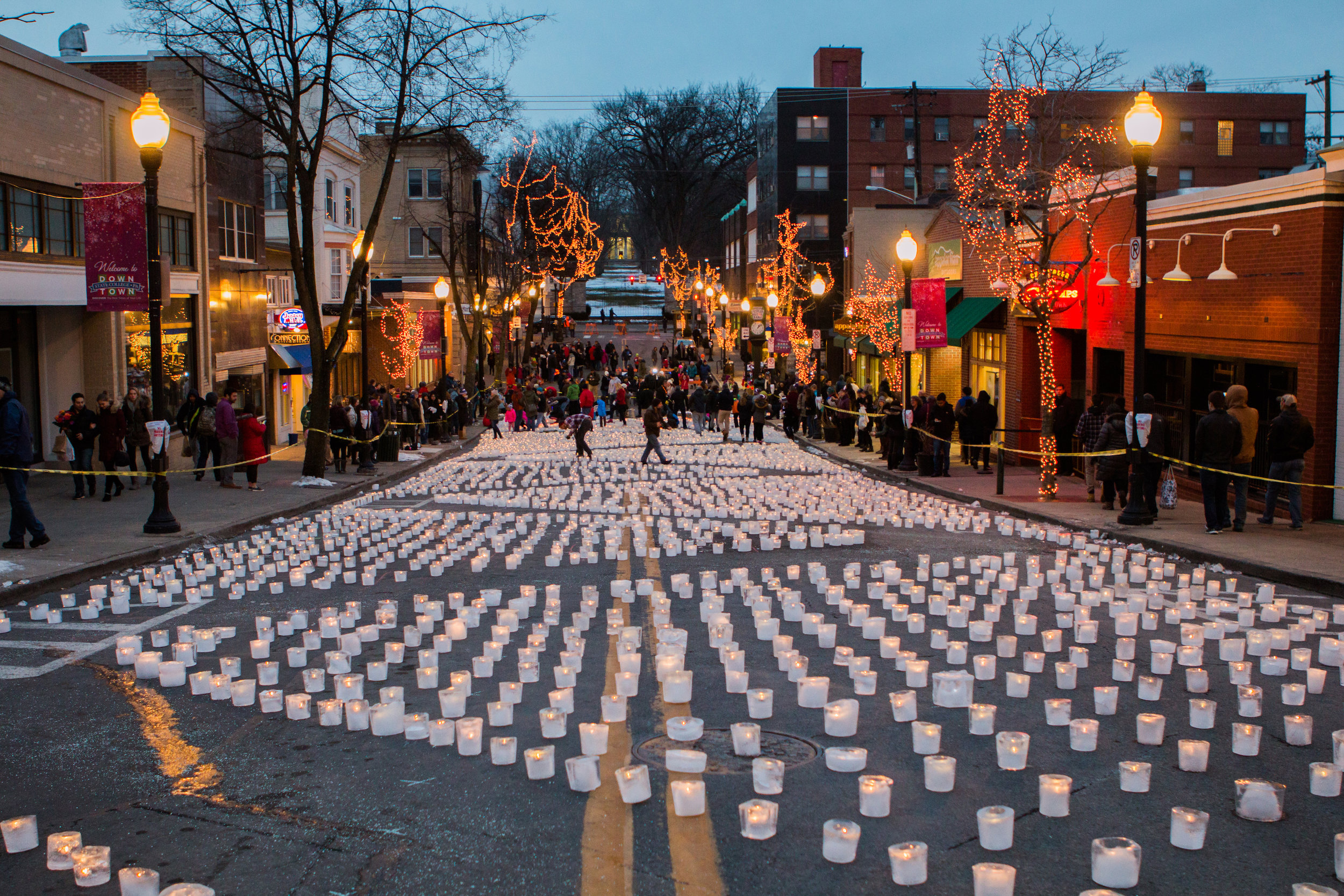 Light Up State College Breaks World Record
Highlights:
• Groznik PR runs marketing campaign that results in a Guinness World Record!
• Motivated community through a media mix of PR, website copy, email marketing, social media, advertising and word-of-mouth buzz
On Feb. 4, 2017, the State College community created and lit 5,622 ice luminaries breaking a Guinness World Record as part of the first-ever Light Up State College event. The prior record was 2,561 and held by Vuollerim, Sweden.
Knowing that there would be many questions and hurdles from residents, such as "what the heck is an ice luminary?" we developed a marketing campaign to take customers from not knowing anything about the event to having them bring multiple luminaries downtown on Feb. 4. We accomplished this by creating a series of calls to action that answered questions before they had them, encouraged them to spread the word, built anticipation, and buzz in the community.
The result was a Guinness World Record and doubling our original goal of 3,000 ice luminaries.
"We were thrilled to have Groznik PR coordinate the planning and marketing of Light Up State College. The success of this large-scale community event required both significant marketing skill to encourage community involvement and significant organizational skill to create a magical event. Brad and Andrea brought exactly the expertise, experience, and energy to the project we needed. Brad's insightful marketing skills combined with Andrea's strong event and volunteer organizational skills successfully engaged thousands of local residents to create an event which was executed smoothly and became the talk of the town as we broke a world record! I look forward to working with Brad and Andrea again for future events," Molly Kunkel, Executive Director of Centre Foundation, said.
For more information, visit LightUpStateCollege.com.